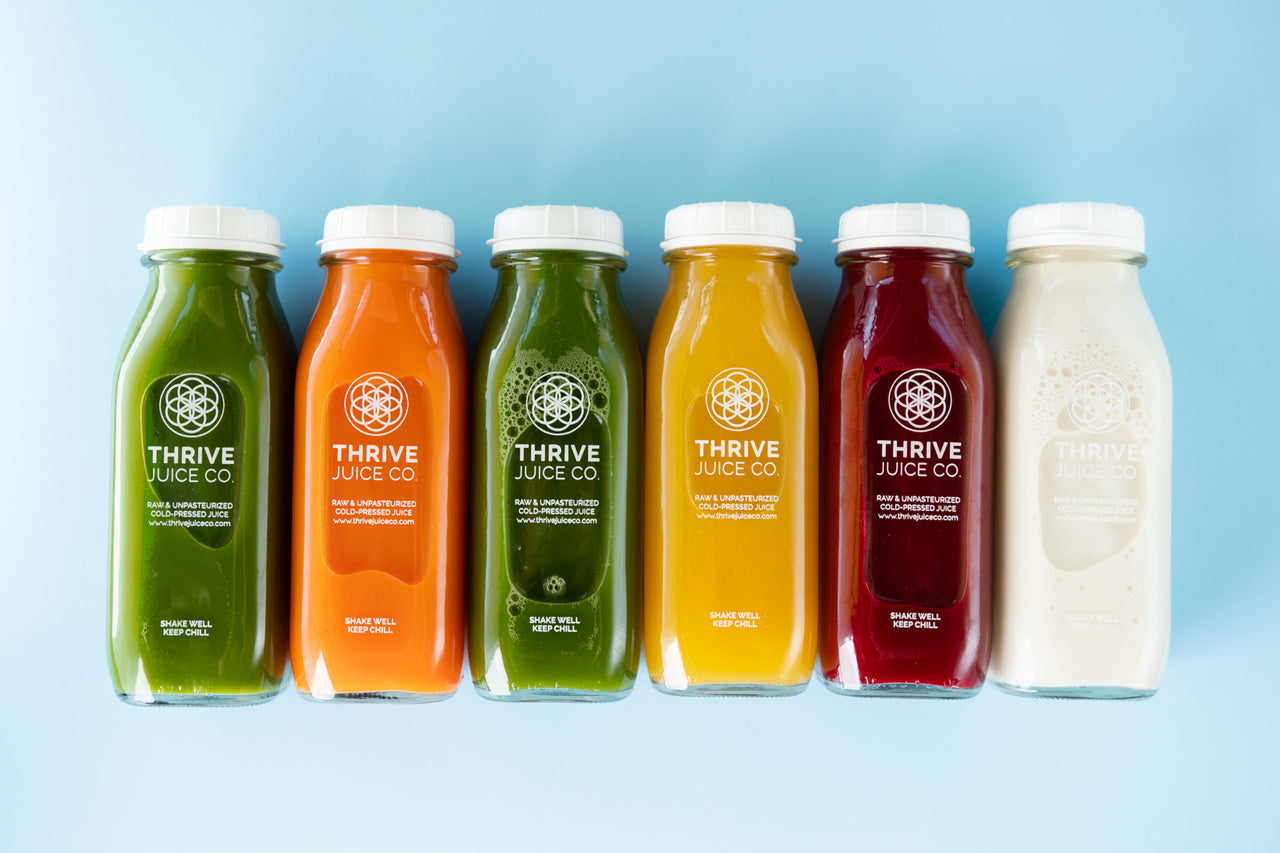 Please Note: All orders must be placed 48 hours prior to delivery / start date.
Designed for the first timers new to juice cleansing, trust us, it won't be disappointing! This cleanse goes down easy and has a nice balance of fruit & vegetables. It's sweet, but still alkalizing and will help you kickstart healthy eating habits.
A day supply of the Beginner program includes:
1st juice: Royal Flush
2nd juice: Redhead
3rd juice: Clean Greens
4th juice: Hot Shot
5th juice: Know Your Roots
6th juice: Vanilla Almond Mylk
Have your bottles delivered directly to your Saskatoon address, or pickup from our retail location at 137 20 St W, Saskatoon, SK S7M 1M6
Important Note About Delivery: We deliver 1-3 Day cleanses in one delivery. Due to the short shelf life of our product, our 5-7 Day cleanses require 2 delivery dates to ensure the freshest juice & highest nutrient value possible throughout your cleanse experience. Our 10 Day cleanse requires 3 delivery dates.